Online Payment Center
The Online Payment System ePay is an approved alternative to the use of Cashier's Checks and Money Orders by using a Checking or Savings Account to make direct payments to the Trustee. This is an instant payment system, in conjunction with our bank, to provide a verifiable, trustworthy, and more convenient payment option.
ePay allows debtors the ability to authorize payments at their convenience, 24 hours per day, 7 days per week. Debtors can maintain control of the payment transaction until the processing date cutoff and can edit or delete any transaction until 5:00 p.m. ET on the payment date. Historical payments made through ePay can be viewed for up to two (2) years.
In order to use this payment system, debtors must have an internet connection, know their Case Number and last four digits of their Social Security number, a Checking or Savings Account, and a valid current e-mail address.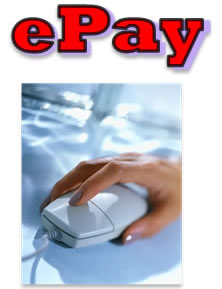 Log In to ePay
ePay Registration
ePay Terms and Conditions
ePay Quick Reference
ePay Frequently Asked Questions